Problems and goals
Today clients visit a bank branch no more than once or twice a year. They normally initiate the major part of transactions and payments via Internet using a tablet or a smart-phone. Mobile banking has grown from auxiliary element, which it was a few years ago, to the main service channel which deliver the clients comfortable remote access to manage accounts and deposits. More over, the clients take the quality of mobile apps into considering a bank.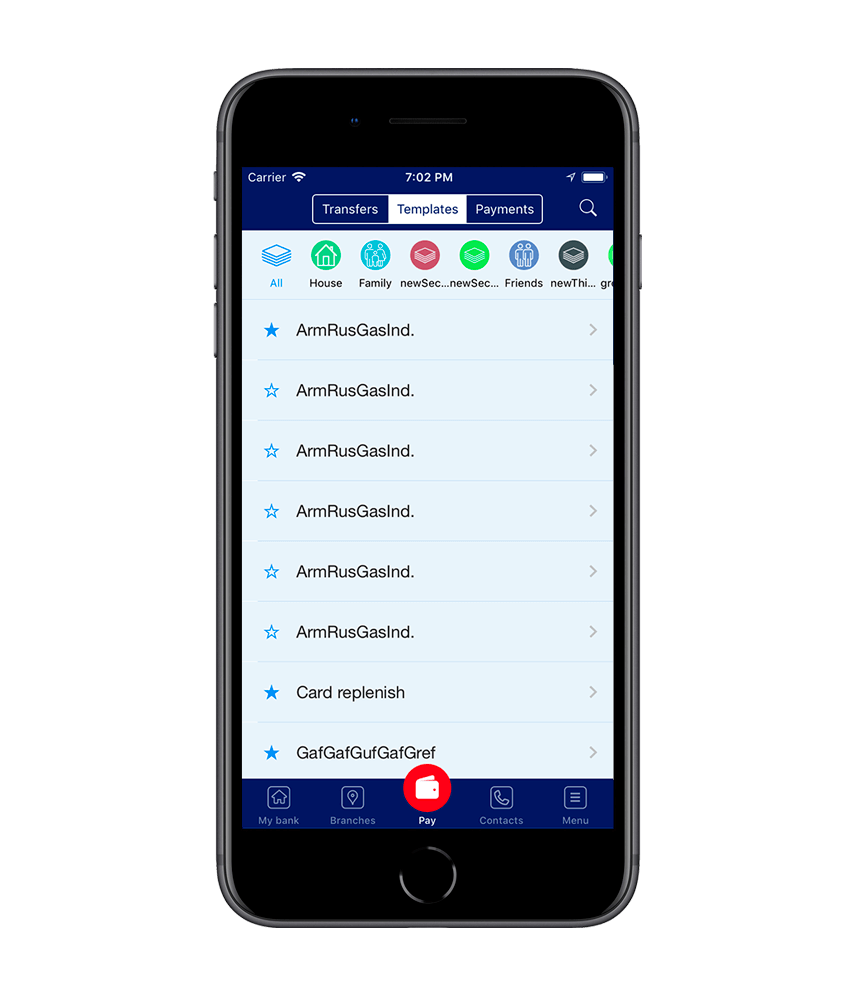 Solution
New developing applications were aimed at solving the following tasks: to migrate a part of payments into remote channels, to relieve pressure on a call-center, to provide access to popular services on duty round-the-clock.
At the beginning of the project the development team organized communication with the bank supervisory from Moscow and Armenia to check and to conform efficiently various phases of the project.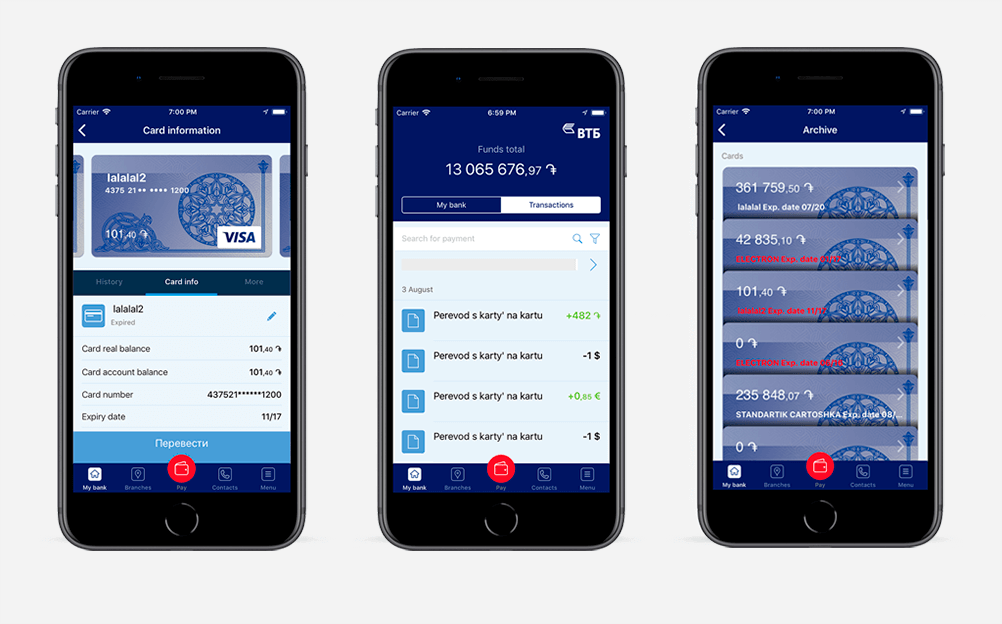 Project implementation
Roxie mobile team developed the applications from the ground up, as the bank never had its own mobile banking. In preparation for developing we explored the successful examples of Russian and international practices in remote banking services.
Clients of the bank VTB (Armenia) have access to the following features: viewing balance for all accounts, products management, payments for services, multicurrency transactions. Moreover, the simplified log in to the apps including but not limited to applying biometric technologies (for example, fingerprint) is available for the users. The mobile banking applications maintain the highest level of security and support different scenarios of authorization. The apps work in three languages: Armenian, English, and Russian.
Results of cooperation
Remote banking channels are not only the trend, but the necessary condition for developing modern banking service. The clients of VTB Bank (Armenia) get access to banking services on duty round-the-clock via mobile application developing by Roxie Mobile. After 6 mouths of system operating 20 000 clients of VTB Bank (Armenia) applied the remote banking service. During this period 7% of everyday transactions move to mobile banking. The clients make 35% of the transactions outside the working hours. Once again, the figures prove that remote services are important outside the bank operating hours. We continue cooperation with the bank and develop apps by adding new popular services such as card-to-card transfer, viewing card's balance, and so on.