Problems and goals
Evolution in mobile technologies and mobile Internet added mobile and web applications to common remote banking channels, which help clients to get relevant information about bank and its services anytime and anywhere.
Leto Bank focused on consumer loans and built up rapidly a network of small branches across Russia. For improving client service the bank made a decision to develop its own mobile application.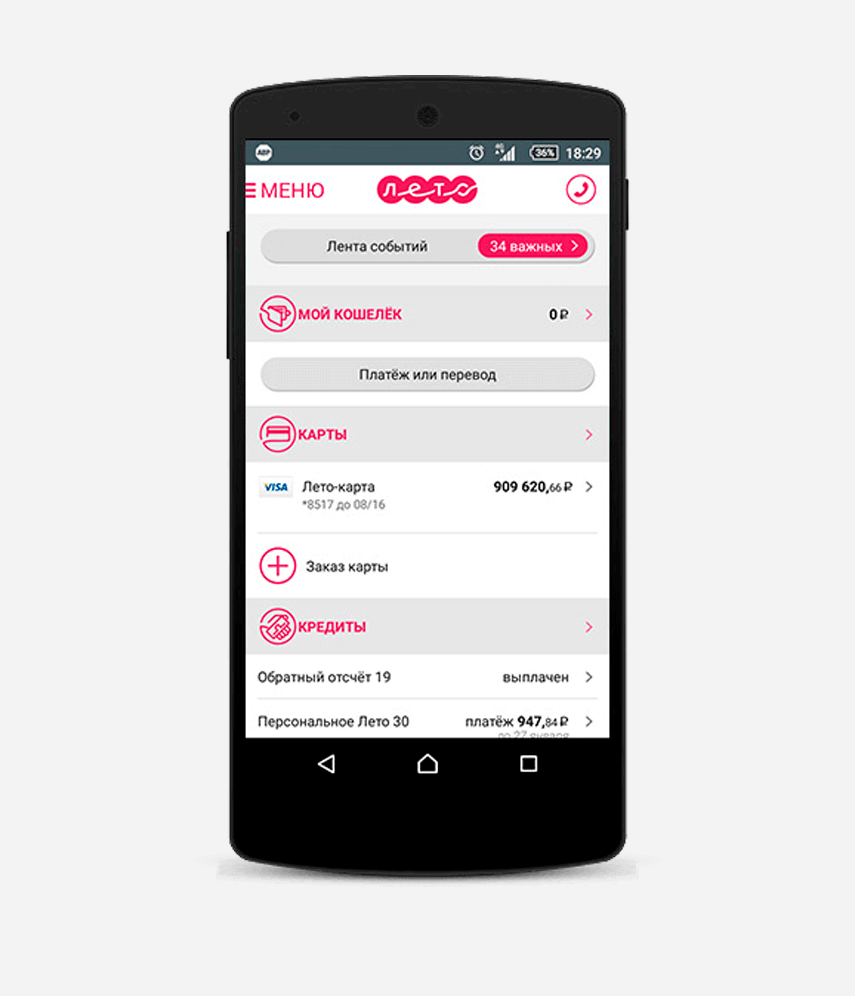 Solution
Mobile banking app on Android and iOS platforms had to address the following problems:
Reduce the burden on bank's call-center;
Provide the information about all client's contracts;
Provide the payment schedules of all client's valid loans;
Display the information about all issued cards, included remaining balance and events feed;
Block temporarily an issued card;
Set limits to withdraw cash by a card;
Show the bank's branches and ATMs on a city map.
New client should get access to bank services just after registration in the app, after accepting the terms of use and signing the online banking services agreement.
Roxie Mobile team developed the app from scratch, as the bank never had its own mobile app.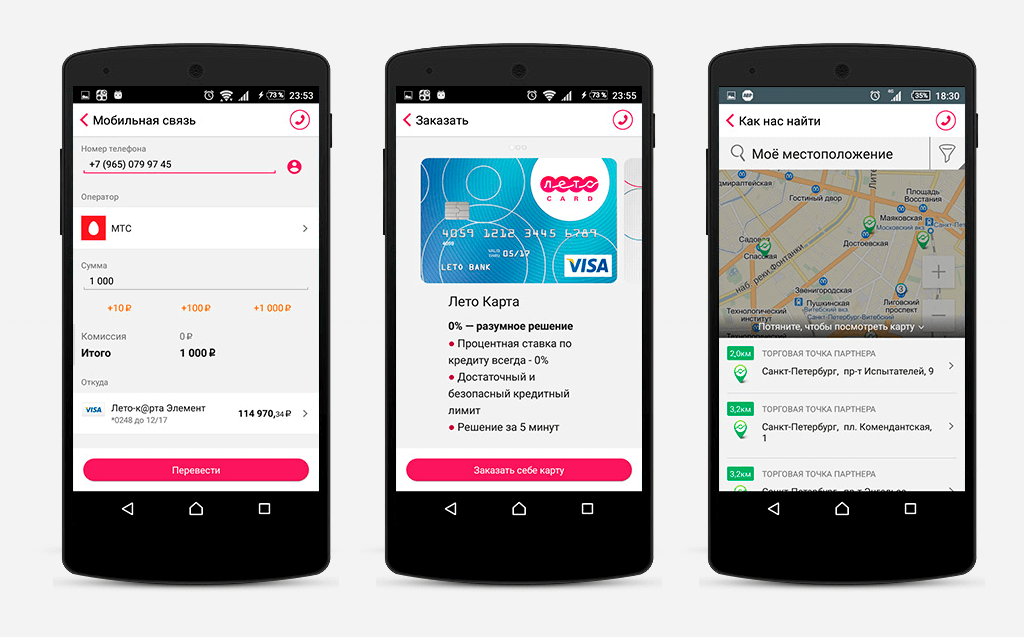 Results of cooperation
Mobile app became one of competitive edge for clients wishing to manage their products without visiting a bank branch. Additionally the clients got opportunity to get quick access to information about bank branches and ATMs.
Roxie Mobile developed the apps based on feedback from clients and added some payments features. When Leto Bank was reorganized, developing the mobile apps were handed to another company.